I'm back to looking after that lingering ear ache ... maybe this is old age setting in. Was I supposed to keep putting those drops in my ear or was I supposed to stop once the ear felt fine? And that nose spray ... Ok? Not ok? I know I can't fly with this ear blocked ... It feels entirely closed with a hum locked inside ... or maybe that is my brain.
I especially wanted two things for Christmas this year ... one is a nice picture of all five of my kids together. The other was some down time in Atlanta. Looks like I may have some quiet time with H up in B'town this week instead. That will be very nice. The picture of the kids ... really they are grown ups, but how do you say that? Two Thanksgivings ago a picture was made on our front porch steps ... it is one of my favorite things. ... Hmmm ... I can hear my heartbeat in my blocked ear ... yes, and still the hum. My husband is off golfing and everyone else is still tucked in. I can't sleep like that. I don't think I ever could ... I am more of a napper.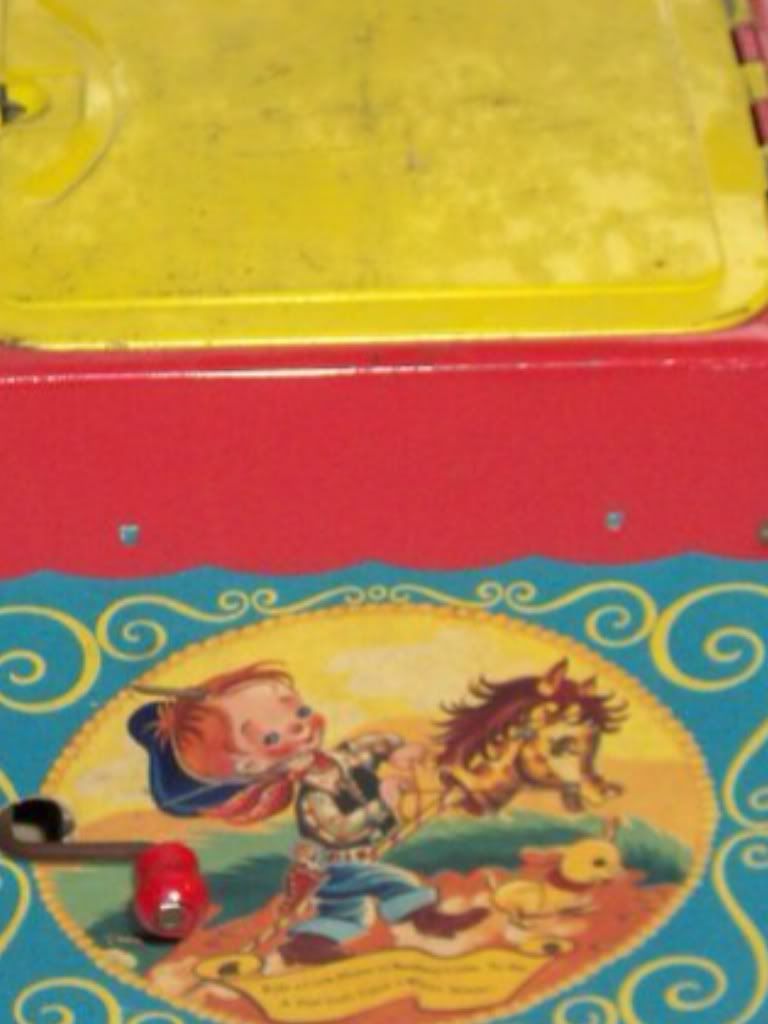 This morning I was remembering favorite toys from my early childhood. I especially loved a snow globe, a little clear plastic ball in which a butterfly twirled as the ball rolled, and a jack in the box. I was inexperienced enough to be perplexed by the clear plastic. I didn't see it, I saw what it contained. It was inexplicable and thus ... delightful. My etch a sketch had that same potential ... to become a favorite toy because of the mystery it expressed. I liked to figure things out. I like to know how things work. My older brother took the etch a sketch apart as soon we were out of my mother's sight. They are pretty cool (and surprisingly messy once opened). I'm thinking that the mechanics of that are similar to the aileron/vertical stabs connection on the Ercoupe. Yeah ... I'm totally guessing. I could be totally wrong.
This morning as I "slept in" I was remembering my little jack in the box. It was made of tin and painted colorfully with a little crank on the side ... there was a wooden bead at the end of the bent metal crank. I really enjoyed that goofy thing. I liked it just sitting there ... it was pretty for one thing, but maybe part of the draw was the wonder of the pop out clown housed within. The clown, fully extended out of the box, was a lot bigger then the clown folded up inside the box. I had no concept of a spring. How the clown could possible fit was such a puzzle. I had acquired knowledge of how the "music" must be connected to the turning crank ... my jewelry box had a key which activated the tick studded cylinder on which metal brushes strummed "Fer de Lis" ... I was certain that "Pop Goes the Wiesel" was similarly generated. But ... hours and hours of sitting on the floor turning the crank fast, turning the crank slow ... pushing on the lid of the box, humming that
catchy
tune hoping to coax the clown out ... all my experimentation did not unlock the secret of the lurching clown. Little me concluded
the >pop< was random
.
And ... Here I am thinking about it again fifty years later. Sweet baby ... it's not random.
My oldest son and I are visiting about this idea of how ... maybe it's just women, I'm not sure about that ... maybe it's just a coping strategy of some people some times. This I am sure about ... I do this sometimes. When a problem can't be addressed for whatever reason I put it in a box and put a lid on it until the the resources or circumstances permit or encourage resolution. And ... just every once in awhile the lid pops open quite unexpectedly and the "devil" flings out. We are talking about how feeling what you were feeling when you had to tuck "your stuff" in to a box in the first place may trigger the release of the contents. What I hadn't thought about before today is "these boxes" really do have a crank on the side sometimes ... sometimes you think you are playing with a delightful little music box ... til you find out its spring loaded!