Ephesians 1:4a (MSG)
Long before he laid down earth's foundations, he had us in mind, had settled on us as the focus of his
love
, to be made whole and holy by his love.
love.
And this ...
Psalm 19 (MSG) not all here
1-2 God's glory is on tour in the skies, God-craft on exhibit across the horizon
.
Madame Day holds classes every morning,
Professor Night lectures each evening.

3-4 Their words aren't heard,
their voices aren't recorded,
But their silence fills the earth:
unspoken truth is spoken everywhere
.
4-5 God makes a huge dome
for the sun—a superdome!
The morning sun's a new husband
leaping from his honeymoon bed,
The daybreaking sun an athlete
racing to the tape.

6 That's how God's Word vaults across the skies
from sunrise to sunset,
Melting ice, scorching deserts,
warming hearts to faith.
7-9 The revelation of God is whole
and pulls our lives together.
The signposts of God are clear
and point out the right road.
The life-maps of God are right,
showing the way to joy.
The directions of God are plain
and easy on the eyes.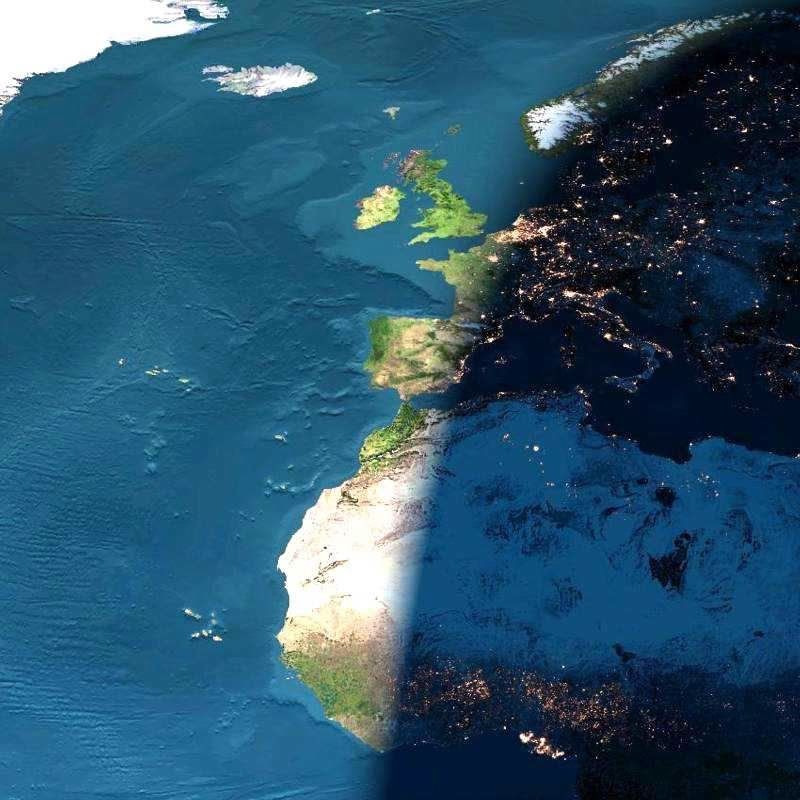 Photo taken by crew member on Columbia's final flight ... That's how it was presented to me. I naively believed it until today when I saw many conflicting stories about how and who ... Maybe it is just a stack ... composite satellite images. I first saw it accompanied by an e-mail
written
by a crew member to her family ... a last message about the majesty seen from so high up above. Why would anyone want to lie about something like that? Maybe it's like my bacon gravy ... it's just a better story. A fuzzy line between dark and light. Hmmm