May your trails be crooked, winding, lonesome, dangerous, leading to the most amazing view. May your mountains rise into and above the clouds.
Earth Apples: The Poetry of Edward Abbey (1994)
fern banks nourished by the BR routinely at 4000' ... for me, walking in the clouds felt a little surreal ... I like it, but, it's not flying ... lol. I'd like to be here when the clouds are very dense ... Well, maybe not, the smell of bear was pervasive up here ... They may like me almost as much as the flying insects seem to. Several days with no shower may make better neighbors within the trail community!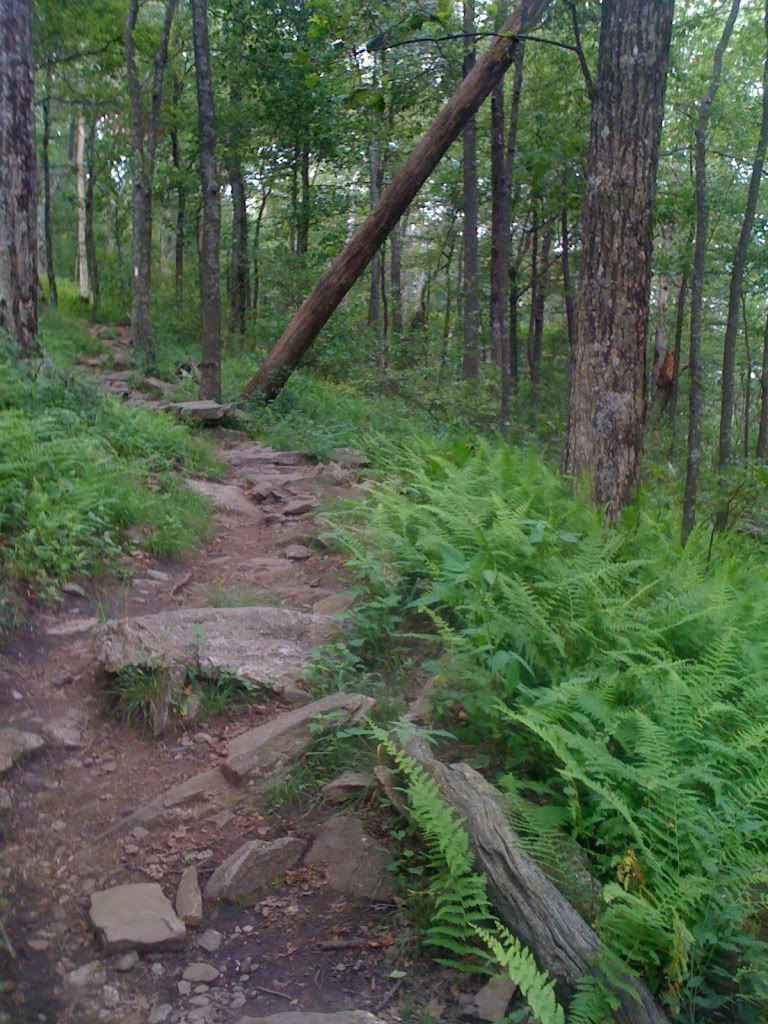 for me to remember this day ... We saw an owl and several small birds and squirrels. I caught a little gymnast who took a fall and tumble away from her momma on these wretched rocks ... She spilled her chex mix, but was unharmed. Later, when we retraced our steps I noticed that the chex mix had been nuzzled in to a few mushy crumbs. There might have been a bear in the underbrush licking his salty lips! We saw the first hint of changing color in the foliage and the first piece of trash during our hike. Black-eyed Susans and fern blanketed the edges of this very rocky portion of the trail. It rained this day, but very few drops made their way through the canopy. I saw a liscense plate from Alaska parked in the lot where we began our hike ... about a four hour drive from our home.

When philosophy paints its grey in grey, one form of life has become old, and by means of grey it cannot be rejuvenated, but only known. The owl of Minerva, takes its flight only when the shades of night are gathering
.
Preface to The Philosophy of Right (1821) ~Hegel